Bel Essence, a natural skin care line certified cruelty free by LeapingBunny.org, goes beyond the label with sponsorship of events supporting animal conservation. Bel Essence takes their cruelty-free label seriously. The skin care line, known for its unique concept of nutrition for the skin and healthy skin solutions, steps from behind the label to promote causes supporting animal conservation. Bel Essence backs Moda 360 (moda360intl.com), an art, fashion and film event produced by Bel Esprit. Moda 360 promotes independent and emerging artists, fashion designers and filmmakers with a collaborative platform presenting creative work at The New Mart in Downtown LA during the Contemporary Market Week. Artists and designers exhibit their work in innovative exhibits, creative runway presentations, special events and collaborations between creative industries. Fashion videos by independent filmmakers from around the world are shown throughout the event, and film shorts screenings are scheduled with filmmakers discussing their work, and seminars and workshops on creative and business topics round out the event.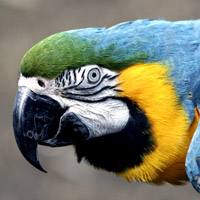 The 2017 event, taking place August 1, 2017, will feature a sustainable runway in celebration of the 50th anniversary of the Los Angeles Zoo and Botanical Gardens November 28, 1966 opening. Moda 360 will join in the "ZooLAbration" that spotlights not only the zoo's key role as a world-class destination and an important community asset but also its critical successes in conservation, quality of life and premier care for animals. The landmark Los Angeles Zoo and Botanical Gardens, drawing nearly 1.8 million visitors each year, is home to a diverse collection of 1,100 animals representing 250 different species, many of which are rare or endangered, as well as a botanical collection comprising over 800 different plant species with approximately 7,000 individual plants. Accredited by the Association of Zoos and Aquariums (AZA), whose members meet rigorous professional standards for animal welfare, the Zoo has achieved renown as an international leader in the preservation of endangered species and a conservation center for the care and study of wildlife. In addition to international ethical fashion walking the runway, Moda 360 has created a special design challenge. Designers and artists will create runway looks that express the species or habitats the LA Zoo works to protect on six continents, that will be the Grande Finale of the runway and part of an LA Zoo Facebook Live event.

Bel Essence is supporting a fundraising event for Born Free USA (bornfreeusa.org) in Nashville on April 29, 2017 with a gift basket worth $900 of Bel Essence products and sustainable jewelry and accessories provided by Moda 360 participants for the silent auction to support rescued wildlife in Born Free sanctuaries. Born Free USA is a national animal advocacy nonprofit 501(c)(3) organization whose mission is to end the suffering of wild animals in captivity, rescue individual animals in need, protect wildlife — including highly endangered species — in their natural habitats, and encourage compassionate conservation globally. Born Free works with media and uses legislation, public education, litigation, and grassroots networking to spread the word about challenges facing wildlife. The organization works to end the use of animals in entertainment, captivity of exotic animals, trapping and fur trades, and international wildlife trade.

Bel Essence will continue to look for more ways to support charities who work to end animal cruelty and support the preservation of species and their habitats.